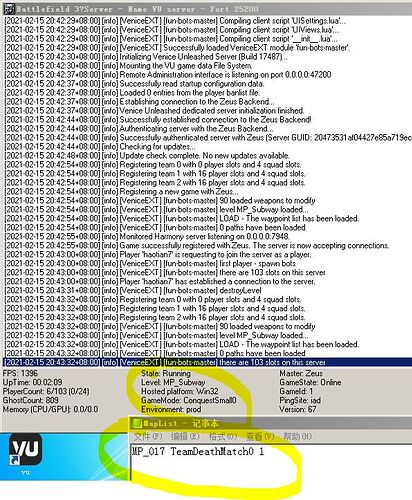 After i change maps in MapList,it does not work,and it always run MP_Subway(CnquestSmall0)。i do not know why.
Where in your server file path is the Maplist.txt?
C:\Users\Administrator.XTZJ-2021GCKBWM\Documents\Battlefield 3\Server\Admin
Try it with procon. Should work
It was already sorted elsewhere Bree. It was a formatting issue from using a foreign language text editor to create the Maplist.txt.