I did a simple welcome screen mod for our own servers, but I kept it generic enough so everyone is welcomed to use it on their server. The current version works pretty well already but still it is a work-in-progress, so keep that in mind.
Features
General VU-like styles and look
Customizable colors
Content supports and renders HTML
Content supports Emojis
Multiple Tabs
Content fetching from external source possible
Easy config
Screenshots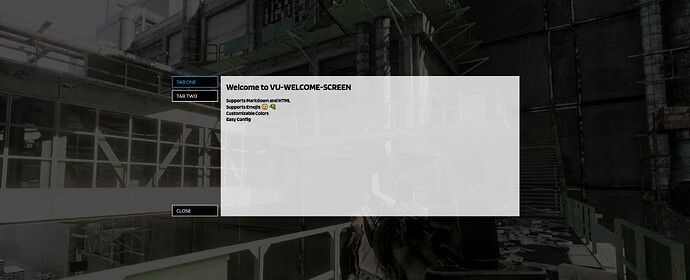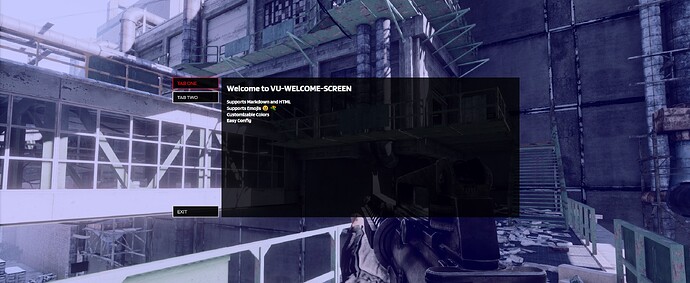 ---
Setup - Add to server
Download the latest release and add the vu-welcome-screen folder to your server directory structure. Also add vu-welcome-screen to your modlist.txt .
Server/
	/Mods/
		/vu-welcome-screen/
			ext/
			mod.json
			ui.vuic

---
Config
You'll find the config for the mod under shared/config.lua. You have 2 options to modify the actual content of the welcome screen
Load content from external source
Load content from mod config (locally)
For detailed instructions

please visit the github repository, here
https://github.com/turbopasi/vu-welcome-screen#loading-content-from-external-source
---
Issues
If you have any issues or troubles getting this to work, don't hesitate to reach out here in the forum or create a ticket in the repository
https://github.com/turbopasi/vu-welcome-screen/issues
---
Download
vu-welcome-screen_1.0.0.zip (900.7 KB)