IMPORTANT: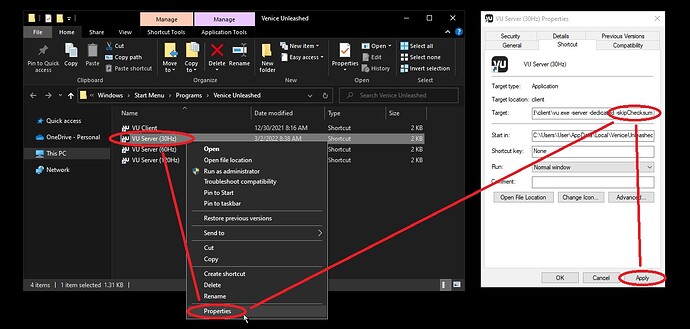 You must add
-skipChecksum
parameter in your server, or it will lead to client connection errors.
Right click VU server shortcut > Properties > Target add: -skipChecksum > Click Apply
It is case sensitive so don't forget to capitilize 'C'.
Download MapEditsLoader:
MapEditsLoader.zip (3.0 MB)
Link to Optional Visual Mod:
Better BF3 Visual Mod. Better Looking Maps
Visual mod used in my map edit video.
What is in the downloaded zip:
1 Mod to place in your VU server's Mod folder. Add the mod name to your server's Modlist.txt file.
What is in MapEditsLoader:
Inside Folders: MapEditsLoader > ext > Shared > Levels > MP_Subway
You'll find files that load my Metro map edit for these game modes:
MP_Subway is Metro's map name.
MP_Subway_ConquestLarge0.lua
MP_Subway_ConquestSmall0.lua
MP_Subway_RushLarge0.lua
MP_Subway_SquadDeathMatch0.lua
MP_Subway_SquadRush0.lua
MP_Subway_TeamDeathMatch0.lua