Description
Just a simple MapVote Client GUI.
Installation:
Extract contect of zip to your mods folder. This should look something like Admin/Mods/vu-mapvote
Add vu-mapvote to your Admin/ModList.txt
Setup the maps you want in MapList.txt (without this it will not work! See example below)
Voting starts at the endscreen
Optional configuration:
Add these to your Admin/Startup.txt
mapvote.randomize <true/false> (default true)
mapvote.limit <number of selectable random maps> (default 15)
mapvote.excludecurrentmap <true/false> (default true)

Manually starting a vote:
mapvote.start
mapvote.end

In Game: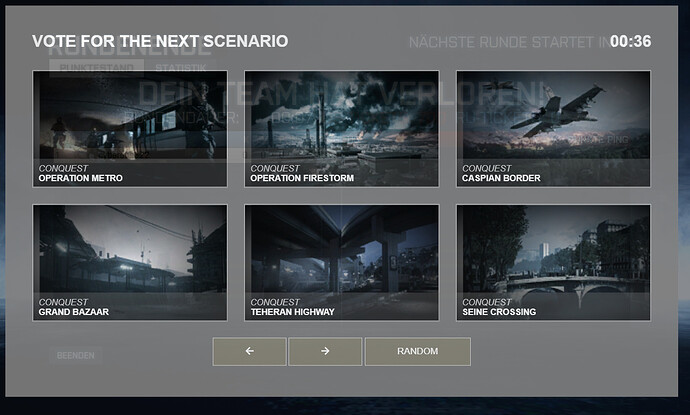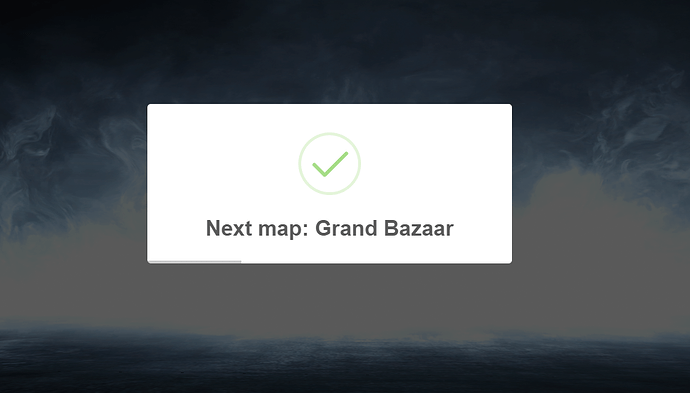 MapList.txt example
MP_001 ConquestLarge0 1
MP_003 ConquestLarge0 1
MP_007 ConquestLarge0 1
MP_011 ConquestLarge0 1
MP_012 ConquestLarge0 1
MP_013 ConquestLarge0 1
MP_017 ConquestLarge0 1
MP_018 ConquestLarge0 1
MP_Subway ConquestLarge0 1
XP1_001 ConquestAssaultLarge0 1
XP1_002 ConquestAssaultLarge0 1
XP1_003 ConquestAssaultLarge0 1
XP1_004 ConquestAssaultLarge0 1

Source Code
Feel free to contribute.