Description
The infection mod is a take on the classic zombie infection gamemode, where at the beginning of every round one player gets infected at random and must infect all other players before the time runs out and they have a chance to extract.
Humans must navigate in a dark environment, with limited visibility and limited flashlights and ammunition. Infected can see in the dark and can also spot players from relatively far away. They are only equipped with a knife and must use it to kill and infect other players. The health of the infected also varies based on how many humans are alive. The more humans, the more health.
Near the end of the round, an extraction helicopter arrives at a designated map location. All surviving humans must head to that location in order to extract and survive. If all humans are infected before that time or they don't make it to the extraction point in time, then the infected win.
This mod is still a work in progress, so some things may be broken and others not working. The UI is not finished yet and it only supports a single map.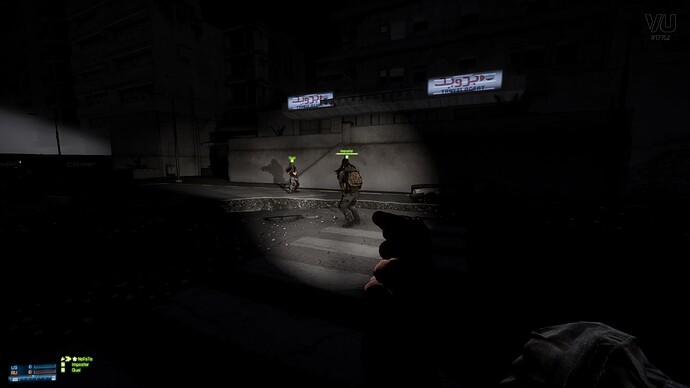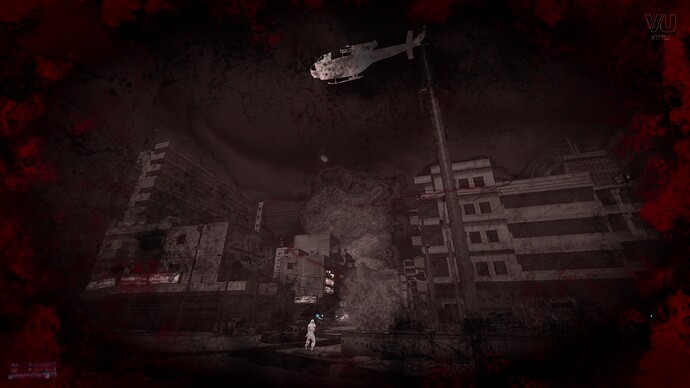 Usage
To play the mod make sure you've extracted it in your server folder and have set the current map to XP4_Quake TeamDeathMatchC0 2. You will also need to have the BattleRecorder mod installed.
You can tweak the settings of the mod (such as how long a round should take, the minimum players needed to start, etc.) in the ext/Server/config.lua file.
Download
The latest version can be found here:
infection.zip (3.4 MB)
You can also find it on GitHub, alongside the UI source-code: